THE BEST SPY NOVELS WRITTEN BY SPIES, ACCORDING TO A SPY
It's a perennial question: do spies write the best spy novels? It's the business of secrets, after all; you can't help but wonder how much authors get right. Surely, the only authentic spy books are the ones written by people on the inside, right?
As a retired intelligence professional and a published novelist, and now the author of a spy novel, I'm here to set the record straight: Even when you've been in the espionage business, it's hard to write a good spy novel.
The heart of a good spy novel is not the caper but the personal or moral issue facing the protagonist. In a nutshell, that is the spy business, particularly on the clandestine side. You're constantly asking yourself, am I doing the right thing? Do the ends justify the means? If I do this questionable thing, what does it mean about me as a person? The best spies—like the best people in general—question themselves. Test their motives. And try to hold themselves accountable. Because—like Spiderman—spies have great power, and with great power comes great responsibility.
Which is the common thread, you'll find, in the list below.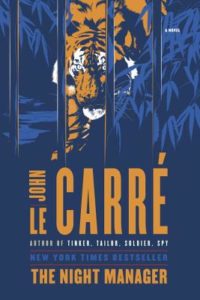 John le Carré, The Night Manager
The genre lost a giant when le Carré passed away on December 12, 2020. A life in intelligence is tricky; you're often asked to do things that leave a bad taste in your mouth, and no one was able to capture the spy's internal moral struggle better. His Cold War books are probably the best at capturing the spy-vs-spy gamesmanship of the time, but he answered the critics who said he was a one-trick pony by writing standalone novels like The Night Manager that dealt with intrigues in other parts of the world and emerging transnational issues. To top it off, he was a superb writer. The best make it look easy, and he tempted many an intelligence professional into thinking they'd write a book after they'd retired, only to find out it's much, much harder than it appears.
ARTICLE CONTINUES AFTER ADVERTISEMENT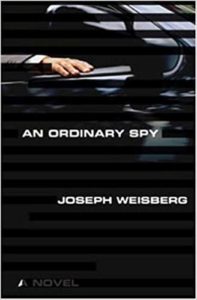 Joe Weisberg, An Ordinary Spy
That's right, the mind behind the brilliant TV series The Americans put a few years in with one of the three-letter agencies. Before his transition to television, he wrote this absolutely true-to-life novel. There was a tussle with CIA's pre-publication review board that resulted in redactions, which the publisher cheekily decided to leave in. Without fail, when asked what it's like to work at the Agency, this is the book I recommend. An Ordinary Spy perfectly captures what happens in the beginning, when your James Bond dreams crash into reality.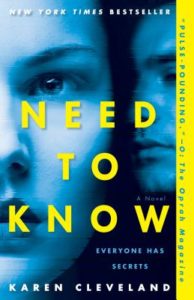 Karen Cleveland, Need to Know
Cleveland was a CIA analyst for years before leaving and going on to write Need to Know. Most spy novels feature male protagonists with a typically single-track focus. But guess what: all spies have an inside life. It's not all vodka martinis. We have families and friends. We worry about beating the insane DC-area traffic in order to have dinner with our children. Cleveland occupies a unique spot among spy writers for her ability to show that spies are people, too, like Weisberg's acclaimed series, The Americans.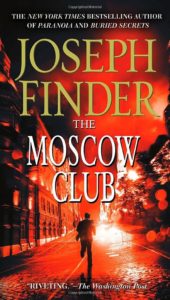 Joe Finder, The Moscow Club
Finder is known as a writer of superb breakneck thrillers and if you've read his early books, you would swear he spent a few years as a CIA analyst. He tells me he didn't but I'm not sure I believe him. Finder slips a lot of inside knowledge into his books, whether they're overtly about the spy business or not. And The Moscow Club predicted the coup d'etat that triggered the fall of the Soviet Union two years before it happened.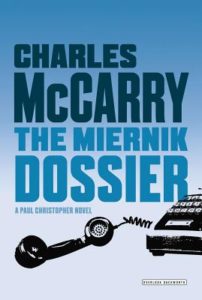 Charles McCarry, The Miernik Dossier
McCarry, who had been in CIA's clandestine service, could be called the American le Carré except for one thing: he never made it look easy. His underlying themes are often the same—the spy's sneaking suspicion that his morality is being chipped away, that he may be serving bad men with bad intentions—but his writing was painstakingly beautiful, poetic, lush. You'd expect no less from a former presidential speechwriter. The Miernik Dossier was his first book and has inspired many aspiring spy novelists both inside and outside at the Agency, I suspect.
ARTICLE CONTINUES AFTER ADVERTISEMENT
Mentions, honorable or otherwise:
I wish I could add Olen Steinhauer, author of several excellent spy novels (including his most recent, An American Spy) to this list, but I can find nothing that connects him to having done time in the intelligence business. His resume makes me think, however, that he's not being entirely forthcoming so Olen, if you're reading this and you'd like to come out to somebody, let's talk.
Charles Cumming, a UK thriller writer and the author of several fine spy novels (most recently The Moroccan Girl) admits to having been approached by MI6 but does not admit to working there. If that's the case, then, he's certainly spent a lot of quality time thinking about what it must be like. Deliciously smart.
***