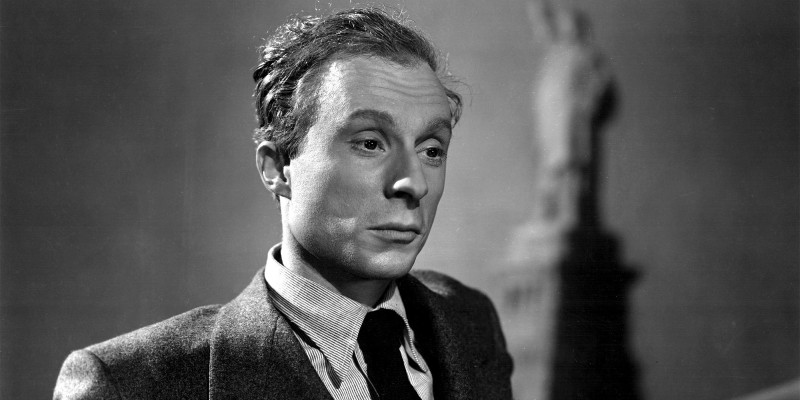 Norman Lloyd's first big-screen role, in Alfred Hitchcock's 1942 thriller "Saboteur," ended with his death in one of the greatest climaxes in movie history: Lloyd, playing a Nazi spy and saboteur, falls from the Statue of Liberty. The camera focuses on his shocked and frightened face and, in those seconds, Lloyd almost makes us pity the Nazi.
If Lloyd's time in Hollywood had been limited to that role, he would still be a film legend. His role as Daniel Auschlander, a wise and sympathetic doctor, was one of the highlights of the TV series "St. Elsewhere" in the 1980s
But it's perhaps Lloyd's years as a writer and producer of Alfred Hitchcock's two television series, "Alfred Hitchcock Presents" and "The Alfred Hitchcock Hour," that cemented his already notable place in the history of noir, crime and mystery entertainment.
Lloyd died May 11, 2021 at the age of 106. He was active well into his triple digits. About a year after his death, it's appropriate to note his legacy.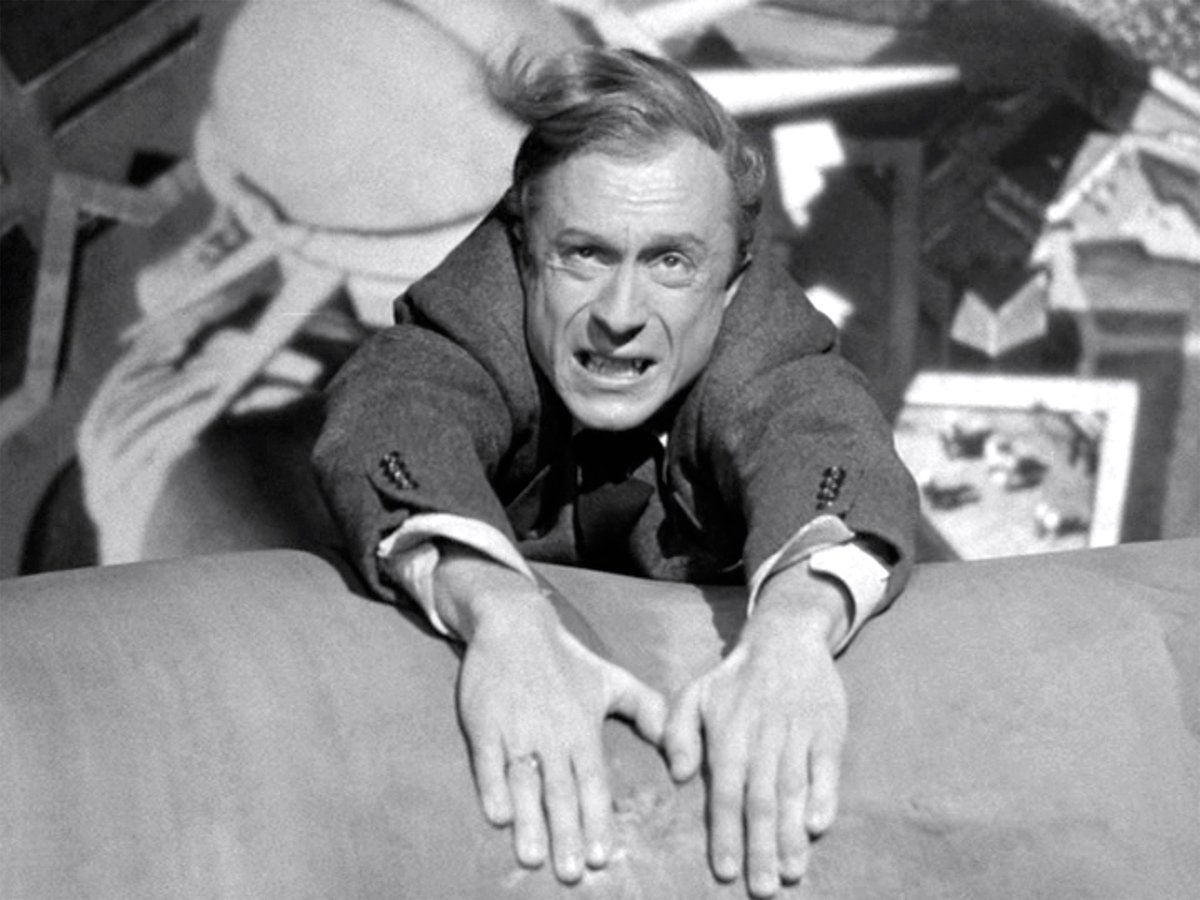 'A great scream'
Lloyd was known for his wit and way with an anecdote. His character in "Saboteur" died when his antagonist and pursuer, played by Robert Cummings, was unable to save him as he dangled from the Statue of Liberty: Cummings has a grip on Lloyd's coat sleeve but the stitches rip out and Lloyd falls to his death. In interviews in his later years, Lloyd said that writer Ben Hecht, upon screening the movie with Hitchcock, quipped that Lloyd's character "should have had a better tailor." Remembering the comment and livening up interviews with it a half-century later was typical of Lloyd's wit and intelligence. They were characteristics that served him well.
Perhaps the best online postmortem appreciation of Lloyd was published on the Roger Ebert site shortly after the actor/writer/producer's death. Peter Sobczynski noted the New Jersey native was working professionally at age 9 and by the 1930s was appearing in productions of the Federal Theater Project with the likes of John Houseman and Orson Welles, who created their own drama company, Mercury Theater, and invited young Lloyd along. Some accounts credit Houseman with introducing Lloyd to Hitchcock before "Saboteur" was made.
Sobczynski wrote: "Lloyd played the title role of the villain who leads Robert Cummings, an ordinary man wrongly accused of the acts of sabotage that he himself has perpetrated, on a cross-country chase climaxing atop the Statue of Liberty. Lloyd's plunge was one of the most memorable demises in screen history, an influence on the death of Hans Gruber in 'Die Hard' as well as innumerable subsequent Hitchcock films, including 'Rear Window,' 'Vertigo' and "North by Northwest." Lloyd's 'Saboteur' performance began a long association with Hitchcock that would also include an appearance three years later in 'Spellbound' (1945)."
"Saboteur" is a fascinating film and a bit of an oddity. Cummings' character is accused of sabotage at a big California defense plant but believes Lloyd's character is the real Nazi saboteur. Cummings stumbles across a truly sinister Nazi spy ring in the United States, but not before spending time among sideshow folks in a circus caravan in scenes that are more like something from "Nightmare Alley."
Lloyd's fall from the statue – after Cummings' attempt to save his enemy – are iconic moments.
In an Emmy-related interview, Lloyd recounted how his fall was shot: He sat on a black saddle, with a black floor beneath him, and Hitchcock positioned the camera above him and pulled up. The base of the statue was superimposed behind his flailing figure. Lloyd noted that he fell "with a great scream."
Because Lloyd was an outspoken liberal and critic of the 1950s Communist witch hunts, he didn't often work on camera for the next two decades, Sobczynski wrote. But Hitchcock wanted Lloyd as an actor, director and associate producer on "Alfred Hitchcock Presents." The network reportedly objected but Hitchcock exercised his power in Hollywood and Lloyd joined the series a couple of seasons in and remained with it and its successor, "The Alfred Hitchcock Hour," until it ended in 1965. It was an extraordinarily fruitful collaboration.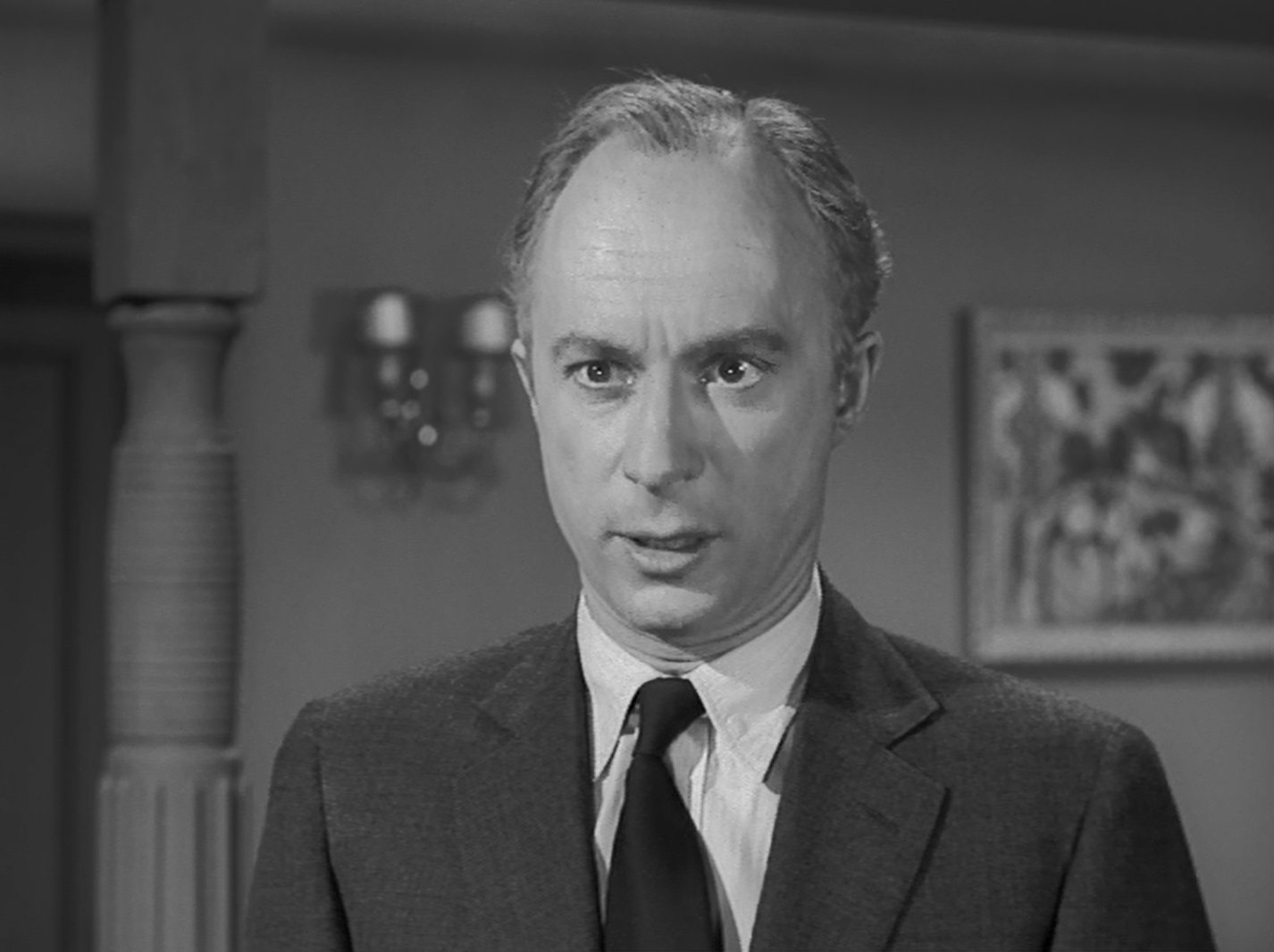 Hundreds of credits
The two Alfred Hitchcock series, which I've previously written about for CrimeReads, were anthologies not unlike others that aired during the first couple of decades of television. What set them apart was great writing, often based on published crime stories, and Hitchcock's filmed introductions to each week's episode that were full of gallows humor – sometimes literally. They helped make Hitchcock a household name.
Lloyd acted in a January 1957 "Alfred Hitchcock Presents" episode, "Nightmare in 4-D," but by November 1957 he was associate producer on dozens of episodes that followed in addition to directing some. By the time the hour-long version of the series began in 1962, he was listed as producer and, not long after, executive producer.
Lloyd's IMDB page lists him as serving in some producer role in more than 240 episodes of the two series and directing two dozen episodes, including "The Jar," the creepy 1964 episode in which a country bumpkin buys a jar from a carnival sideshow. The mysterious jar, which has something in it, entertains the townsfolk but eventually, of course, things go horribly awry.
Lloyd appeared to be Hitchcock's right-hand man on the series. In an Emmy-related interview, Lloyd notes that Hitchcock didn't approve of the times Lloyd stopped his producing, writing and directing duties on the series to act in an episode. "Hitch was never too happy about my leaving the desk," Lloyd said. "He wanted me at the desk, working on these scripts and casting and so forth."
Norman Lloyd and the Hitchcock film that never was
One of the most tantalizing stories to be found in interviews with Lloyd over the years centers on "The Short Night," a film Hitchcock wanted to make near the end of his life. And naturally, the story involves Lloyd.
Hitchcock's final film was "Family Plot," released in 1976. But before Hitchcock died in April 1980, he wanted to do more films.
In interviews with Lloyd during and after his run on "St. Elsewhere," he recalled not only his work with Hitchcock on "Saboteur" and the Hitchcock TV series but also his longtime friendship with the director and the possibility of a final collaboration.
"The Short Night," based on a novel by Robert Kirkbride about real-life double agent George Blake, was a late-in-life passion project for Hitchcock and he had considered Walter Matthau for the title role. But Hitchcock was not able to make the film, so he turned to his longtime friend, Lloyd.
In a 1987 interview with The Boston Globe, Lloyd recalled the project. "'At the end of his life, he was really declining, but he was supposed to do this picture called The Short Night, and he was having trouble with it,'" Lloyd recalled. "'Just as a script was finished, Hitch sent out a call. He said, 'I want Norman back.'
Lloyd said he went out to select locations "and at one point, Hitch, feeling that he couldn't shoot the picture, tried to get the studio to OK me as the director and him as the producer. They said, 'We can't do that because it's not an Alfred Hitchcock picture and that's what we want.'"
Lloyd said Hitchcock wanted to do it anyway "but it never got to that (because of the director's failing health). I sat with him and held his hand because he was having a terrible time."
___________________________________
Keith Roysdon is a lifelong writer whose work appears on several news and pop culture publications. For CrimeReads, he's written about great newspaper crime movies, Alfred Hitchcock, juvenile mysteries and obscure 1970s TV movies. He's thinking about asking for a refund from Twitter.